10.10.2021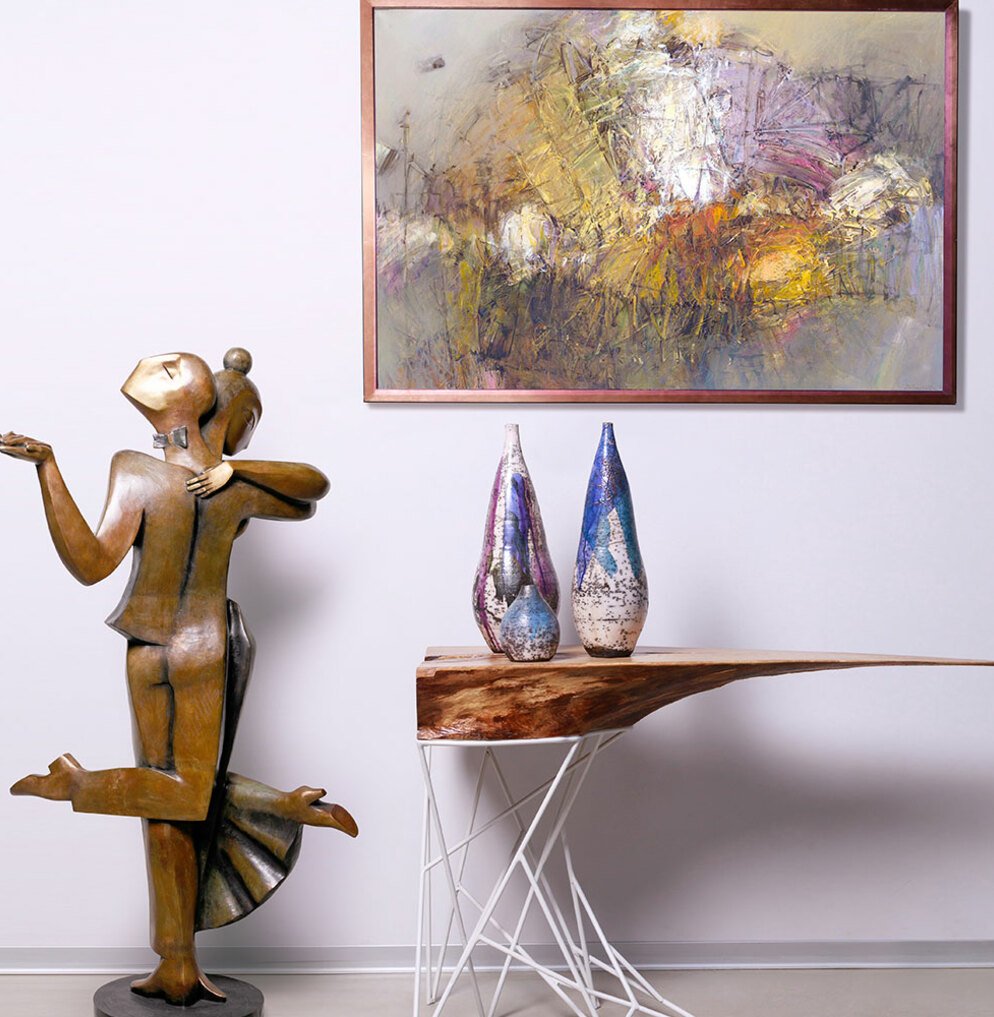 Blog
Sculptures and rooms
A work of art, be it a painting, sculpture or an art object purchased for the home, must find its place in the room without violating the concept of general harmonization of space.
⠀
The sculptures and sculptural compositions are installed in the rooms depending on their functional purpose:
⠀
In the living room, a bust or statue of a large or medium size will look best. This is a fairly spacious room, but you should not place more than one large-scale sculpture in it, otherwise the living room risks looking like a museum. If the room is small, then we advise you to limit yourself to one or two compositions of themed figurines that match the style of your space.
For a spacious bedroom choose medium size statues, and no more than two - on each side of the bed. A miniature composition is placed on the dressing table.
The cabinet has a special status, and the most successful art object for its design is a bronze bust or a statuette. The image of a significant person is placed on the table or on a specially designed shelf, so that it always gets into the visitor's sight. In the spacious cabinets you can install a sculpture of medium size.
The children's room does not need grotesque figures. But for the aesthetic development of the child can be picked up age-appropriate artwork. We advise you to pay attention to works that embody humorous or fantasy stories.
The sculpture in the room should be freely accessible. The sculpture should not clutter up the space so that a person feels comfortable next to it. The main rule is to build on the size of the space.